Client
Friends First
Opportunity
HWBC purchased the adjoining Pelham House for Friends First in 2015. The Investment Agency identified the synergy with acquiring Cairn House to create a campus-style portfolio of offices within South County Business Park.
The Property
The property comprises a modern three-storey over-basement office building extending to 25,327 sq ft. The ground and first floors are let to Fónua, a mobile and consumer electronics solutions provider. The remaining available open-plan office space is located on the second floor and spans just over 7,600 sq ft.
Strategy and Implementation: HWBC identified the opportunity for the Client to create their own campus within the Business Park. Following the successful refurbishment and letting of Pelham house to Ardagh Packaging, the adjoining Cairn House offered the prospect for Friends First to expand their holdings in a highly sought-after suburban office location.
Patrick Campion of our Investment Agency advised Friends First on the acquisition.
Letting enquiries can be directed to Emma Murphy of our Office & Business Space department.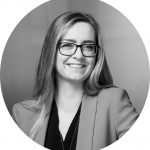 Emma Murphy
Divisional Director
Email EmmaEmail: emurphy@hwbc.ie
08778554230877855423